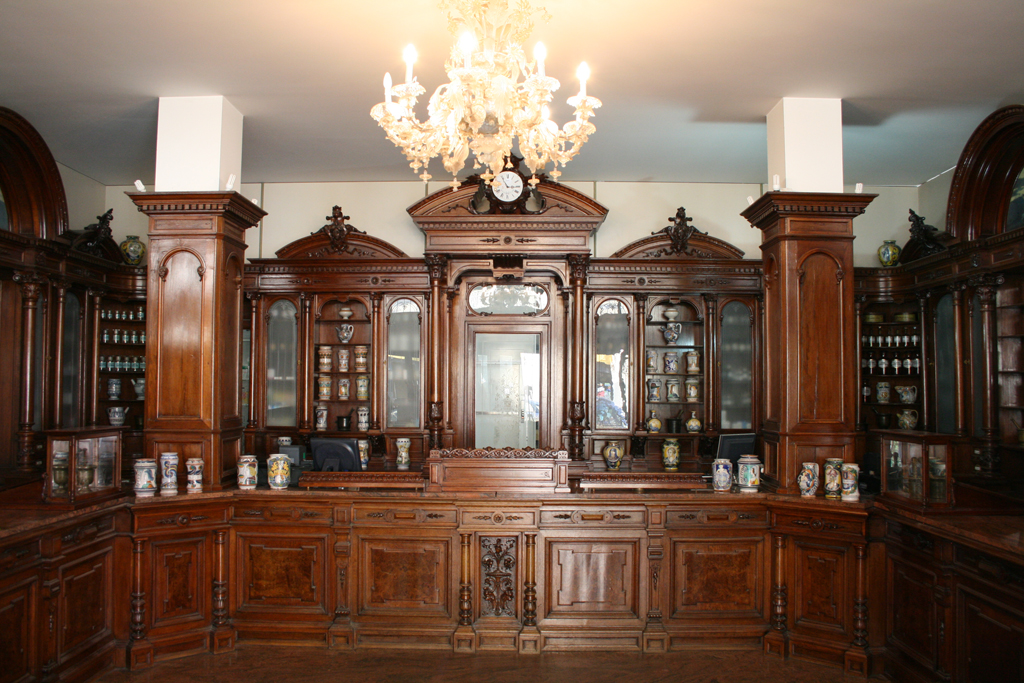 This pharmacy is now reborn: our authentic oak furnishing dates back to 1899.
Our family has been running the pharmacy since 1970. Our galenic laboratory has become a benchmark in the area, thanks to the phytotherapic and herbal compounds we prepare.
Fully and modernly equipped galenic laboratory: capsules, syrups, natural creams and ointments
Dr. Marco Colombo is pleased to meet you for free nutrition or iridology (*) consultations every day.
San Giuliano pharmacy's furnishings was part of one of the oldest pharmacy in Trieste, which was considered one of the most beautiful pharmacy in Italy.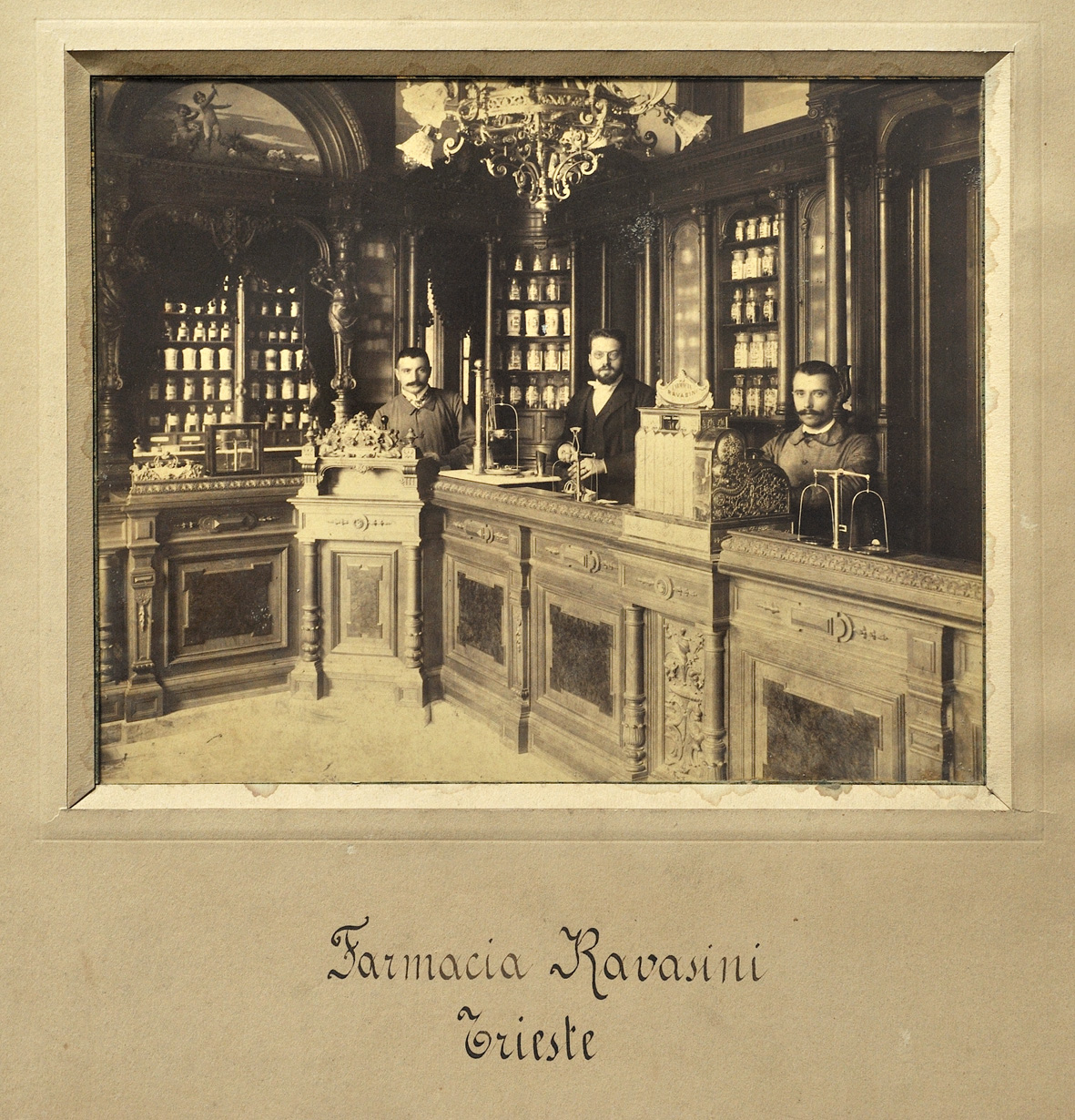 By kind permission of Marco Ravasini, Dr. Ruggero Ravasini's grandson, in the middle of the picture.
Rosa was the first Catholic on the American continent to be declared a saint. She entered the Third Order of St. Dominic and had a simple and austere life, filled with acts of charity and ecstatic visions. By reason of her love for roses she is invoked against injuries, volcanic eruption and familiar quarrels.
San Giuliano Pharmacy
Via Camillo Benso Conte di Cavour, 5
21053 Castellanza (VA)
Opening Hours
MON / SAT
08.30am – 12.30am
03.30pm – 07.30pm
SUN
closed (open on duty days)